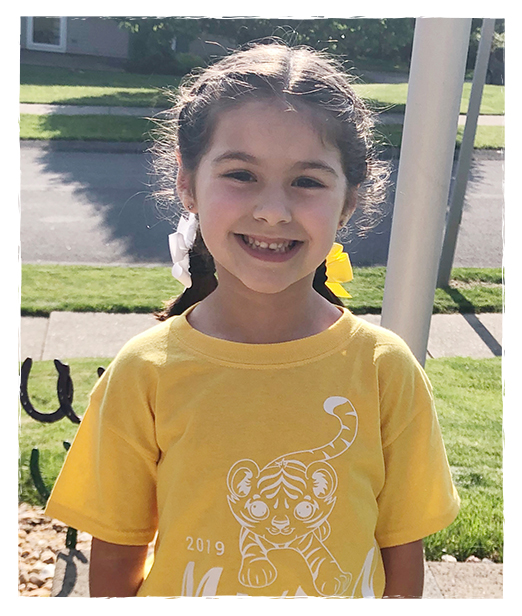 Meet Our
Tropical Queen
Madelina was a happy, fun-loving toddler. One month prior to her 2nd birthday, after a few months of extreme tiredness and unexplained bruising, she was diagnosed with Acute Myeloid Leukemia (AML). She spent approximately 6 months at Children's Hospital of Pittsburgh where she underwent four rounds of chemotherapy. Madelina currently has no evidence of disease and is a playful 6 year old who is ready to begin First Grade this fall. Recently, her oncologist has moved her to yearly visits since she was doing so well!
Meet Our
Tropical King
George Bredikhin is an 11 year old boy, who is looking forward to becoming a middle schooler this year.
He enjoys playing basketball with his friends after school. He is improving his skills in swimming and has qualified for the swimming team this year. He enjoys taking a Ninja classes with a self-defense program. Also as many kids of his age George loves to play games on his PC.
When George was 6 year old he was diagnosed with Acute Lymphoblastic Leukemia (ALL). He was passing through all medical procedures, countless needles and chemotherapies very bravely.
Now after almost 5 years of his battle with cancer George is finally in remission. He is able to go back to his normal life as a typical young boy.