About the
Tropical 5K Classic
Overview
Participate as an individual, or a multi person team. Teams will be timed as they complete a 5k walk/run with obstacles throughout the course. Each participant is required to complete a liability release prior to racing. Everyone is invited to celebrate at the post-race Hawaiian luau immediately following the race. Spectators can purchase Luau-only tickets for $20 online.
Who
Anyone 12 years or older can participate. Register as an individual or as a team. Awards will be given in the team category. In addition, prizes will be given for Best Aloha Spirit (best 'Hawaiian'* costume) and the Top Individual Fundraiser.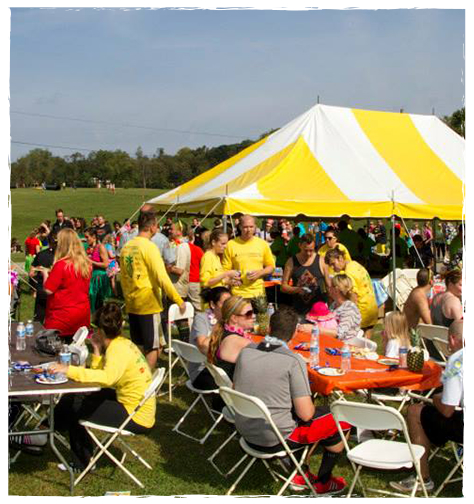 Youth Obstacle and Luau
Available for anyone 14 years and younger and wants to run with Mom and Dad! A Parent/Guardian must be present while on the course. $25 per youth participant.
Parents, guardians, family and friends not participating in the Tropical 5K Course are welcome to join the LUAU festivities with the purchase of a $20 ticket.
What
Each registered participant will receive an event shirt, one free pass through the food line and two drink tickets, if you are over 21. Valid ID is required.
When
Saturday, September 16, 2023. Start time is 9:00 am. Teams will start in 15 second intervals.
Where
Hartwood Acres; 4000 Middle Road, Allison Park, PA 15101
Why
To raise money to fight blood cancers. Blood cancers are the second leading cause of cancer deaths in the United States.
Fundraising
We encourage each participant to fundraise above and beyond the registration fee to support our organization's mission to cure blood cancers and to help support local blood cancer patients!
Privacy, Security & Refund Policy
Please review the complete policy by clicking here.