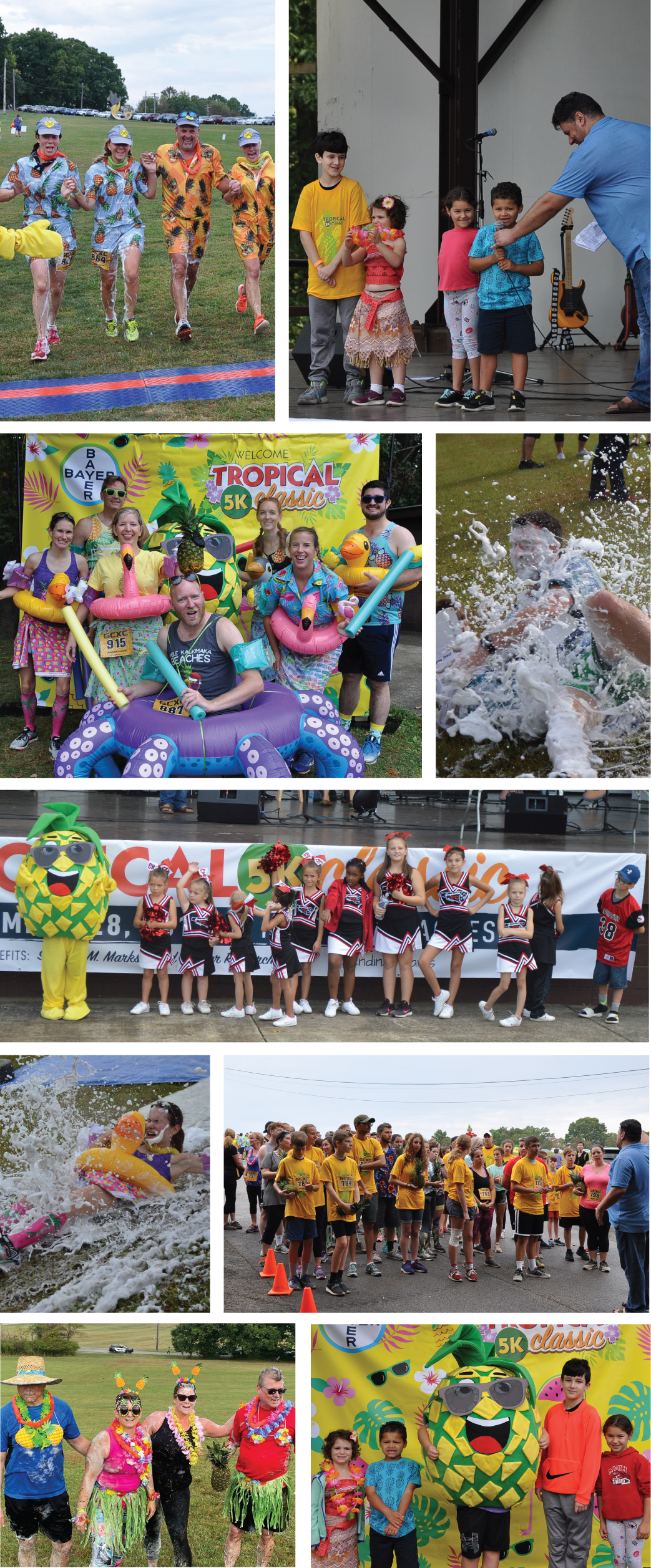 2019
Recap
This year was another good year for Pineapples. And the BIG winners were The Stanley Marks Blood Cancer Research Fund and Lending Hearts.
The Royal Family of Aubrey, Jaxon, Maelina and George presented all the awards. Our 'Gold Pineapple' award again went to 'Team Jen's Brigade'. Their team donation total was just over $2,000.
Our Race result winners are as follows:
The overall individual first place winner
Logan Klein
1st Two Person Team, Fraggle
Aryan Pfeuffer and Joey Nelson
1st Three Person Team, Bamf's
Lexi Mullen, Owen Bargar and Joe Mullen
1st Four Person Team, Win, Lose or Draw
Angela Kinipple, Douglas Kinipple, Rachel Reynolds and Wendy Reynolds
1st Five Person Team, Pineapple Express
Annie Engel, Doree Simon, Bridget Kaupp, Katie Esswein and Richard Esswein
Best Costume, Tropic Like Its Hot
Sean Rielly, Colleen Cassidy, Rebecca McCarthy, Alyssa Drew and Jennifer McNabb
Mile Post 6 was back and rocked the LUAU. Athlinks handled the registration and the Middle Road Volunteer Fire Department made sure the Water Slide was fully operational.
We had Fun, We got Dirty and We raised money to Beat Cancer. It's not too late to give! Donations are still be taken.
Our Volunteer Staff (Pineapple Patrol) not only kept the event on task but did an amazing job on set-up and clean up. And as everyone knows nothing goes anywhere without the effort of a tireless Committee. From planning, setup, registration and clean up our Committee got it done.
Many, many thanks to all…but our work is not done fighting cancer. 2020 is around the corner and …'Runners are Wanted'!